Greenhills Branch
In this first paragraph, I should introduce myself, my business, my club, or my reason for building a Web site. I can use the subheadings below to give detailed introductions, or I can just summarize the introduction here. I could also give visitors tips for navigating my site what's located under each button, for example.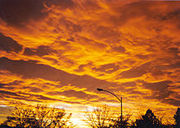 Updates!
A new Nuga Medical product is about to be added to the Philippine Nuga Best family.
We are about to introduce the Nuga Jinpum (NM-2500 A&B). A Tourmanium Ceramic Mat made especially for the relaxation of the entire family. The Nuga Jinpum, like the Thermo-Acupressure bed, also release Far-Infrared Rays and Anions. It gives Finger-Pressure and Moxibustion effects.
Come visit our Treatment Center to see for your self the new product added to our Nuga Best line.
Notifying Visitors of Site Enhancements
Another idea for my home page's text is notifying visitors about the enhancements I put on my site. For example, I want visitors to sign my guestbook or fill out my survey Form E-mailer to answer questions about my site, my business, or my site's topic.
Getting Rich Quick From My Site!
I might not want a large amount of text on my home page if I want to guide visitors toward my other pages. Instead of text, I can add others' buttons to this first page, and I'll be rewarded for people who click on the buttons. For example, if a visitor signs up for a Visa using the NextCard button on my site, I earn at least $20!
email@emailaddress.com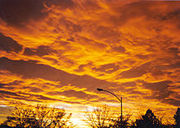 Behind the Scenes of My Home Page
Even if I don't put much text on my home page, it's a good idea to include hidden tools that will help me promote my site, so people other than my friends and family actually see it. For example, I could add meta tags, which are hidden codes that allow search engines to find my site. I could also install stats and a counter so I know how many people are visiting. If not many are visiting, submitting my site to search engines will guide more traffic to my site.
email@emailaddress.com